Build Stronger Connections with Your Customers
Brands and manufacturers use CannVerify to connect and engage with their customers. Our platform provides a direct channel of communication between you and your customer. CannVerify can enhance your marketing efforts by providing you insights on exactly what your customers are purchasing.
Boost sales with data-driven marketing campaigns
Know Your Customers
One of the challenges brands and manufacturers face is accessing customer data. Data from POS systems belong to retailers, creating a barrier for access. CannVerify allows brands and manufacturers to directly obtain customer information.
Increase Sales
Effective marketing campaigns lead to increased sales. Use customer data and insights we provide to develop effective marketing strategies to boost sales.
Engage Customers
Keeping your customers engaged builds a stronger connection between you and your customers. Highly engaged customers buy more, promote more and are more loyal.
We take over where other systems leave off
A customer connection tool made for brands
Most customer data is collected at retail shops and dispensaries through POS systems, leaving brands and manufacturers in the dark about who their customers are. CannVerify's Customer Connection solution is designed specifically for brands and manufacturers to collect that information directly.
Know your customers
Email Collection
Enable email collection to collect your customers' email addresses when they verify your products. Make an email required in order to verify your products, or make it optional. When a customer enters their email address, they will receive a verification receipt email with the product information and timestamp of when the product was verified — along with an optional custom message you can set. Export and download your customer email list to import into your existing marketing tools.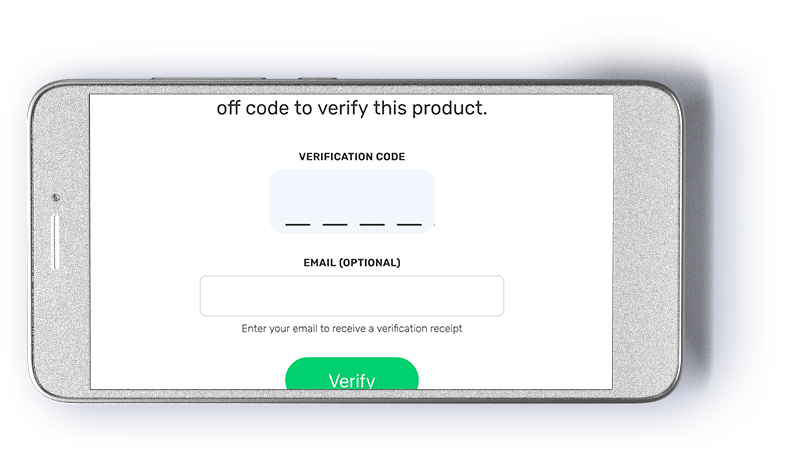 Verification History
Learn which products — and combination of products — your customers are purchasing. In addition to viewing email addresses, you can also view the individual products and serials registered to each customer. This allows for efficient, extremely targeted marketing campaigns based on individual customer purchase history and habits.
Location Insights
View which products are doing well in different geographic regions. Our analytics allow you to see which regions your products are being scanned and verified in. Identify potential new or hot markets and gain insights into current product performance in different areas.
Talk to your customers and keep them engaged
Our platform provides a direct channel of communication with your customers. Speak to your customers directly and keep them engaged with contests, specials and offers.
Verification Receipts
When a customer enters their email address, they will be emailed a verification receipt with the product information and timestamp of when the product was verified. Use Verification Receipts to talk to your customers by including a custom message at the top of the verification receipt email. Send your customers coupon codes and special offers for verifying your products. Use Verification Receipts as proof-of-purchase for warranties or gifts.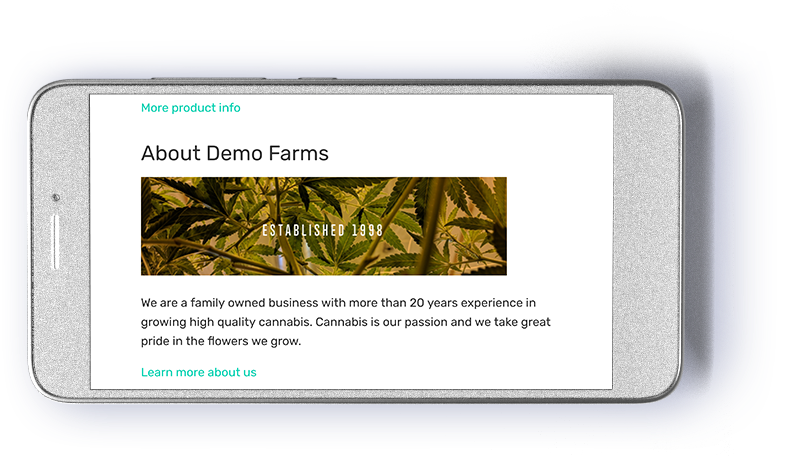 Advertise Products and Specials with Rich Descriptions
Our information delivery platform opens a direct line of communication with each of your customers. Use Rich Descriptions to advertise and promote similar products, make product announcements, or share product related special offers. Link your social media accounts to grow your followers.
Golden Ticket Contests & Giveaways
Keep your customers engaged with contests and giveaways. Have your customers win prizes by scanning and verifying your products. Run contests like Golden Ticket giveaways where random products are winners and customers must scan them to win.
Ready to get started?
Request a demo to see how your brand can get started today.
Request a Demo
Our Partners
© CannVerify