Product Information & Lab Results Delivery Made Easy
Many Cannabis and Hemp brands rely on CannVerify's platform to provide accurate product information and lab results directly to their customers. Each CannVerify seal features a QR code allowing customers to scan and view product information and COAs on any device.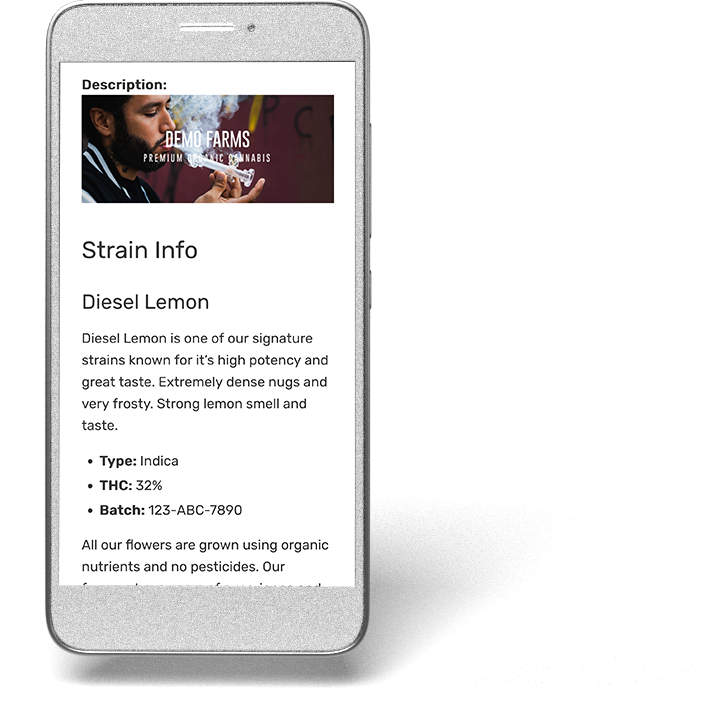 Increase customer transparency, trust and loyalty
Customer Trust
In order to win over customers, you must gain their trust. 78% of consumers trust brands with transparency more than those without.
Full Transparency
Customers prefer brands with transparency. 39% are willing to switch to a brand that is more transparent.
Customer Loyalty
With transparency and trust comes loyalty. 94% of consumers are more likely to be loyal to a brand with complete transparency.
A powerful information delivery platform
Our platform lets you deliver accurate product information to your customers with ease. Share product & company history, share lab results & COAs, advertise other similar products, and more. You're in control of what your customer sees.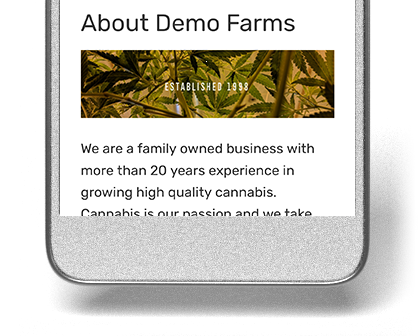 Accurate information at your customers' fingertips
Data You Control
You enter the information you want your customers to see, ensuring your customers have access to the most accurate product information available. Educate your customers with historical product information, as well as instructions on use. Share any additional product information you may not be able to fit or put on your packaging — CannVerify becomes an extension of your packaging.
Rich Descriptions
Enhance your product descriptions with images, links and formatted text. Add clickable promotional banners and social icons that link back to your social media pages and website. Add links to instructional videos. Advertise and link to other similar products. The possibilities are endless with rich descriptions.
Quick & Easy
Save product information so you can reuse them without having to enter the same information repeatedly. For a more automated workflow, use our integration partners to automatically pull in product information from other systems.
Real Time Updates with LiveLabel
Update or add important product information, such as recall notices, at any time. Any update will instantly be available to customers the next time your product is scanned. Deactivate serials at any time for lost or stolen batches.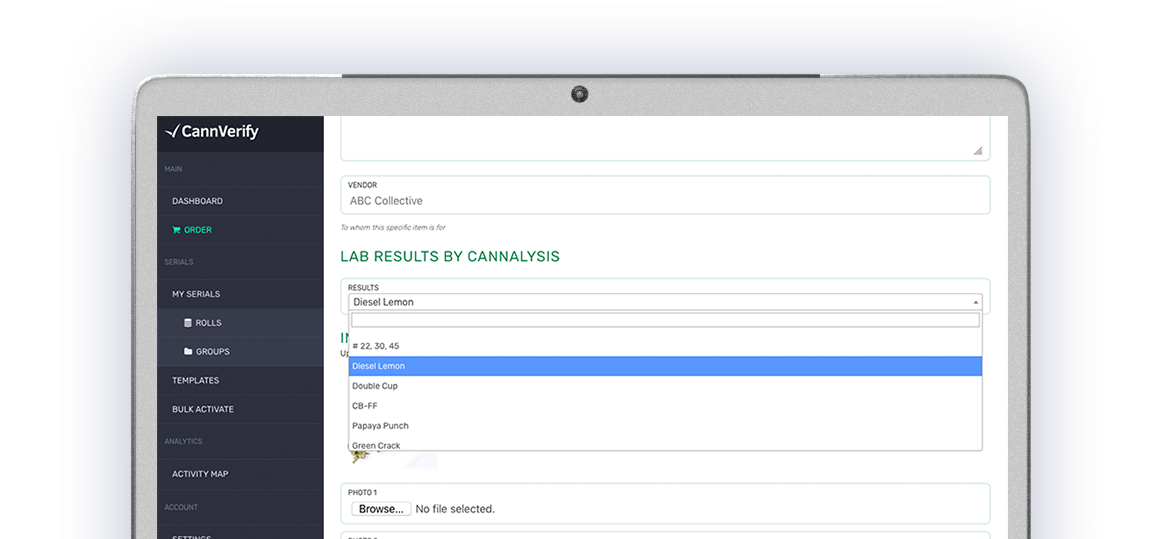 Sharing lab results just got easier
Show customers COAs and lab results for your products to ensure safe and compliant products. Help customers make informed decisions about your products. Upload your COAs or use our integration partners to display rich, interactive lab result charts.
Integrated Lab Partners
If you test with one of our integrated lab partners, you can connect your lab to your CannVerify account, allowing you to automatically pull in your COAs. When using our integrated lab partners, your lab results are displayed using interactive, visual rich charts.
Ready to get started?
Request a demo to see how your brand can get started today.
Request a Demo
Our Partners
© CannVerify