Sharing lab results just got easier with Confident Cannabis
Confident Cannabis is the leading laboratory information management system in the cannabis industry. By integrating with Confident Cannabis, we are now connected to over 60% of labs nationwide. You no longer have to manually upload your COAs to share lab results with your customers. Automatically link your COAs to show Live Lab results with a visual rich display and interactive charts when customers scan and verify your products.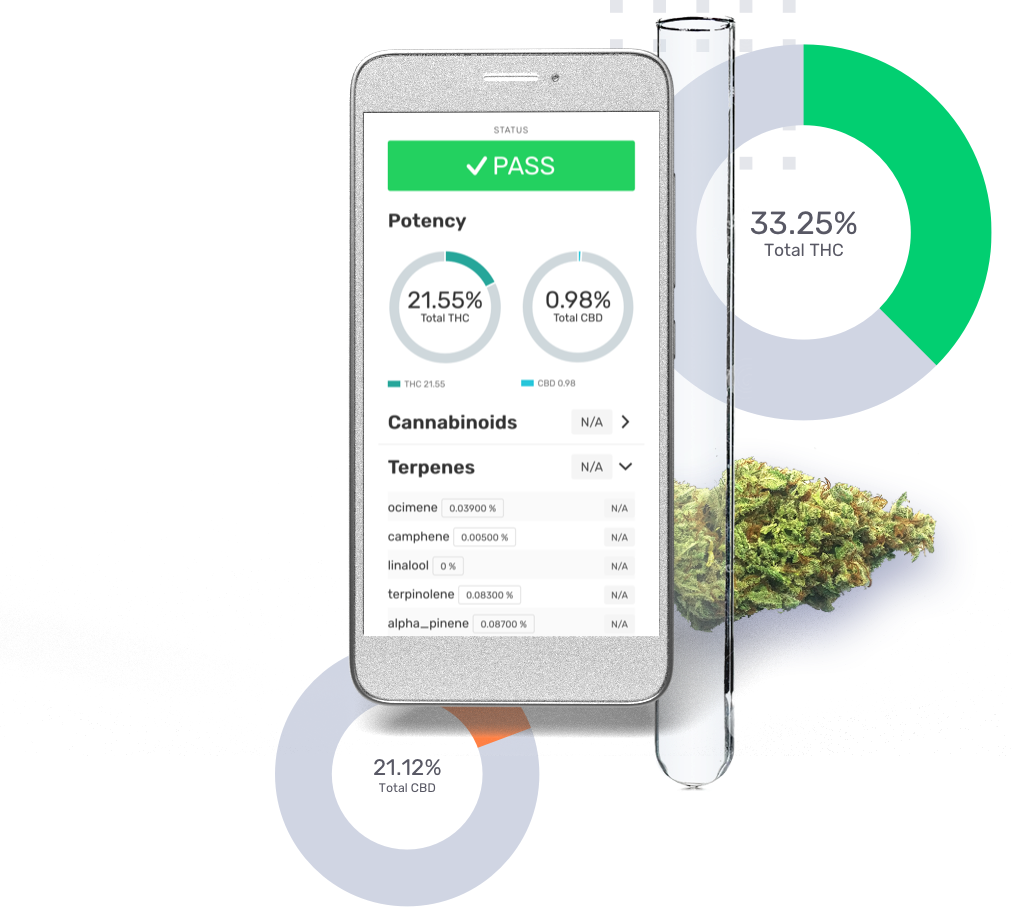 Enhanced Transparency and Consumer Confidence
Cannabis brands can deliver accurate lab results to their customer base, promoting transparency and building trust. Customers can scan the QR code to instantly access COAs, gaining valuable insights into product quality, safety, and potency. This transparency strengthens the brand-consumer relationship and increases confidence in the products being purchased.
Improved Compliance and Accountability
The integration ensures compliance with industry regulations by enabling brands to effectively manage their lab results and maintain accurate records. Brands can rely on Confident Cannabis' robust LIMS platform to streamline workflows and maintain regulatory compliance, reinforcing accountability within the cannabis industry.
Streamlined Lab Results Sharing
Cannabis brands can seamlessly connect their Confident Cannabis lab results to CannVerify's platform, simplifying the process of sharing Certificates of Analysis (COAs) with customers through a single QR code. This streamlined approach saves time and effort for brands while providing customers with easy access to essential product information.
Get Started
Want to learn more about Confident Cannabis and the integration?
Ready to get started?
Request a demo to see how your brand can get started today.
Request a Demo
Our Partners
© CannVerify